En ocasiones puede que necesitemos agregar bastantes datastores por NFS en nuestros hosts ESXi. Por defecto en la versión 5 el máximo número de datastores que podemos montar en ESXi es de 8. 
De la siguiente manera podemos agregar más de 8 datastores NFS.
Si intentamos agregar más de 8 volumenes, VMware nos mostrará el siguiente error:
NFS has reached the maximum number of supported volumes.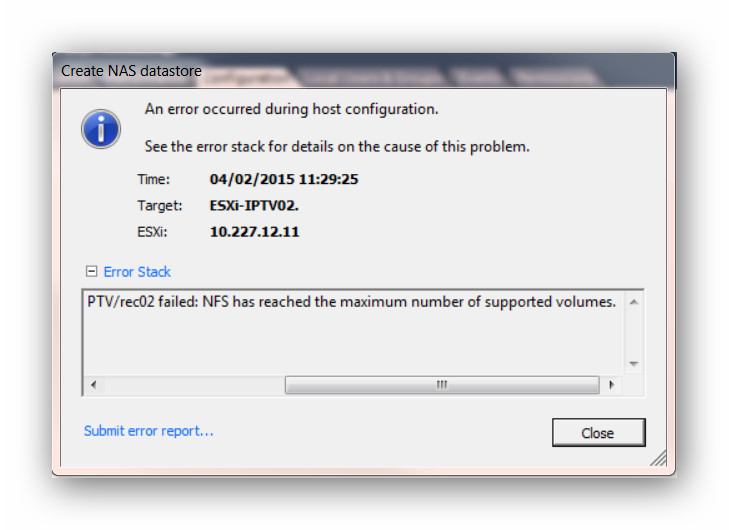 Para solucionarlo es tan fácil como en el host ESXi, ir a:
Configuración, Advanced Settings, NFS, NFS-MaxVolumes.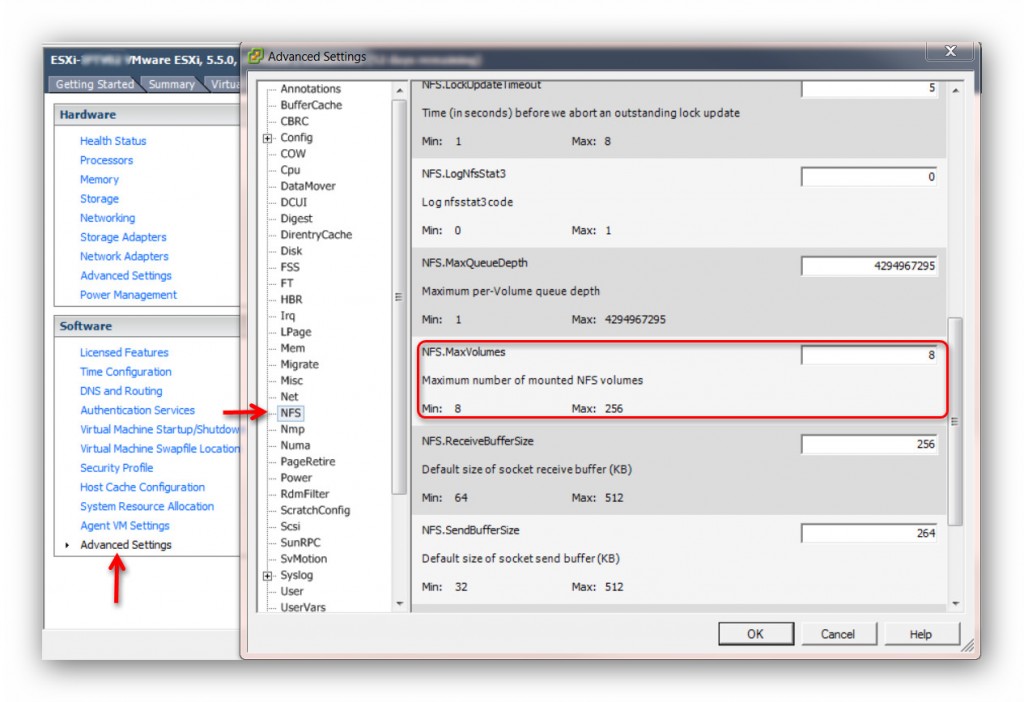 Modificamos el valor por el número de datastores que necesitemos. Y podremos tener más de 8 como vemos en la siguiente imagen.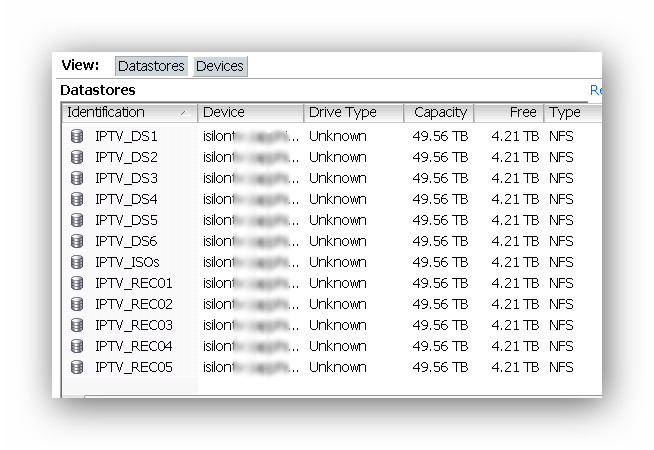 Saludos
Norman trabaja como Administrador de Sistemas con más de 12 años de experiencia en entornos Windows, Linux, VMware, SAN, Redes. | MCSA | CCNA | VCP-DCV | vExpert